Students
Ecology Research Programme
Overview
A "learning by design" programme.
Students get to visit Ecology venues such as Pasir Ris Mudflats, Sungei Buloh, Bukit Timah Nature Reserve etc.
Students get to engage in collaborative learning where students compile impressive Prezi presentation shows.
To fully engage students through use of IT tools as they explore their outdoor environment.
Students get to learn about adaptation of organisms in their environment.
Programme encourages students to capture pictures, photos, videos, sketches and data through the use of iPads provided.
Programme helps students to improve their understanding of ecology as part of their science syllabus, and to consolidate their learning by engaging them even after the trail via use of the Prezi platform.
Features
Students will do an introduction of all members in their group by taking a group photo and typing a short write-up on the members.
Students will be able to take photos at every station.
Viewing of content in colourful pictures.
Students will be able to do colour sketching of leaves and draw shapes of trees that they observe at the park.
At the end of the trail, all questions, answers submitted, photographs taken, will be compiled and printed as an Individualised Journal for every student. Students are able to show parents what they have done during their trail.
Collaborative learning though professionally-designed Prezi templates
Students will be guided on how to use the online software to consolidate their learning. The resulting presentation can be viewed online, at home or used in school to hone their presentation skills.
1 facilitator : 20 students to ensure the smooth conduct of the trail and the safety of students.
Setup of 4 to 6 stations at selected venues (such as Pasir Ris Park, Bukit Timah Nature Reserve, Sungei Buloh Wetland Reserve) focusing on the concept of Ecology.
Students working in groups of 3 to 4 and would be given an iPad with customised apps to explore, find and record data at the different stations.
Students will be debriefed and the rationale for every station will also be explained to them.
After Prezi has been consolidated, it will be made available to view for one year at no extra charge.
After programme support
Digital Photographs
Feedback Report Analysis
A5 Booklet printout of answers and photos of work done by students
For more information, please contact us.

Pasir Ris Park Beach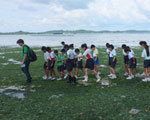 Experiencing the mudflat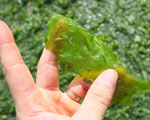 Sea lettuce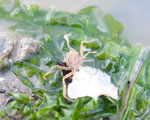 Observing nature - close up!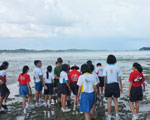 Gathering around the guide for explanations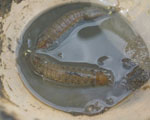 Mantis Shrimp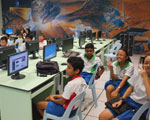 Extending learning after trail via computer lab sessions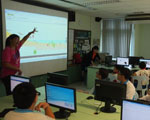 Lab sessions to consolidate learning